We understand church life has gotten more complicated with all the digital demands! The Church Control Center (CCC) simplifies all the complexity and improves your digital presence in the process!
Watch Pastor Rob as he works through all his digital challenges with the help of M77 Media!
Whether your congregation is big or small, our tools will simplify all your digital needs: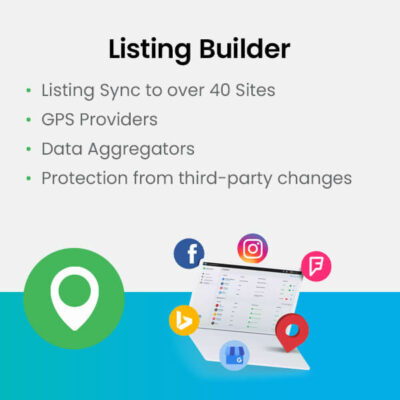 Listing Builder
Our Listing Builder will ensure your information is distributed and remains updated where it matters most. Listing Builder empowers your church to have the correct information applications, listing resources and over 70 databases. Your information will never be incorrect again! Our solutions are the most comprehensive listing solutions available in the market. Accurate information means more people can find you and hear the good news!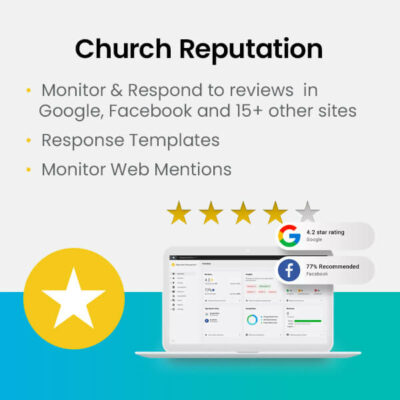 Church Reputation
Today, your church's online reputation is largely defined by your members and visitors. Reviews, accurate ministry information, and social media activity can impact your reputation and whether a visitor decides to become a member of your congregation. You need a way to manage all of these factors in a scalable way. Our platform helps monitor what people are saying about your ministry and improve your visibility in local searches. See how you stack up against neighboring churches, stay in the know with automated alerts and get progress reports to see how your reputation has improved. Take control of your online reputation today!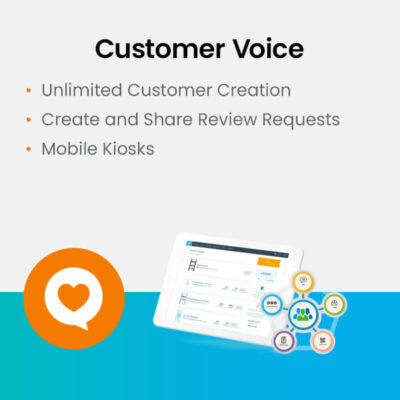 Customer Voice
Online reviews are critical to the success of your church! In fact, nearly 85% of first time visitors say they'll only consider visiting a church if they have an average rating of 3-5 stars. You should know that it's important to capture your visitor and member feedback, but they need your help. With Customer Voice, your church will have the power to gather visitor and member experiences to boost online star power and drive more traffic. Win the trust of new visitors, collect their valuable feedback and show up where they are looking. Deliver a powerful visitor feedback tool that will have your church seeing stars!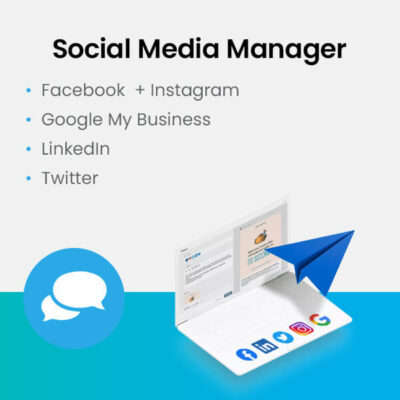 Social Media Manager
Social media is hard to do on your own. You need to come up with a nonstop stream of relevant content and engage with visitors across all social channels, every single day. We help by giving your Church one place to stay social. Generate leads, schedule ready-to-publish content, and communicate with your followers all from one place. Finally, a tool that makes managing social media simple.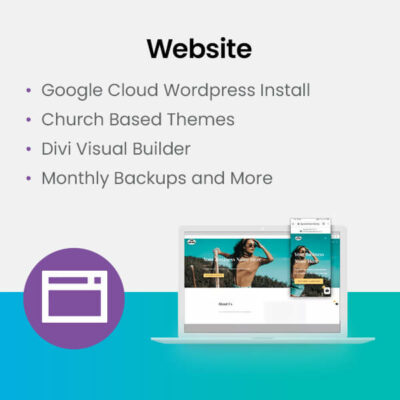 Website
With Website your church will have the ability to create beautiful websites that perform exceptionally. Website hosts your church WordPress websites with the most trusted source on the internet—Google Cloud Platform. Our state-of-the-art infrastructure means your sites will always be secure and protected, Google-fast, and scale to fit any church. Your church can easily get started with any one of our stunning website templates and customize it to fit their needs and specially designed for churches. Each template comes with WooCommerce pre-installed and DIVI visual builder, this requires you to have no coding experience. Plus, to make DIY even easier, our templates utilize Elegant Themes Divi Builder, an advanced visual builder that makes designing websites a breeze—no coding necessary.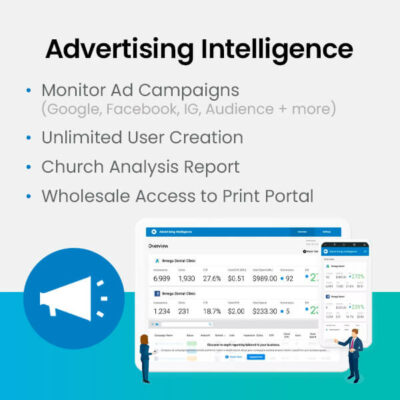 Advertising Intelligence
Advertising Intelligence brings your Church's ad campaigns under one roof so you can see what's working across various platforms. Uncover recipes behind amazing campaigns, pinpoint what's working or not, and use automation to stay on top of reporting. How much is your time worth? Manual reporting is time-consuming, not scalable and eats into how much time you can dedicate to other things that are needed in your ministry.
Testimonials
"Definitivamente recomendamos el Centro de Control Iglesia para cualquier iglesia que esta tratando de diseminar el mensaje y la palabra de Dios en línea y presencial"
Pr. Ruben
Church LifePoint Christian Fellowship in Jacksonville, Florida
"Fue increíble con la facilidad que pudimos manejar cada aspecto de nuestra presencia digital con M77 Media! Nuestro sitio, redes sociales, posteo, respuestas, y mucho más… ¡TODO integrado en un solo lugar"
Pr. Walter Castro
Volunteer Lay Pastors Director at Florida Conference of Seventh-day Adventists
"We could not believe how easy it was to streamline EVERY aspect of our digital presence with m77! Our website, social media platforms, posting, engagement, reviews and much more… EVERYTHING integrated in one place!"
Pr. Walter Castro
Volunteer Lay Pastors Director at Florida Conference of Seventh-day Adventists
"We definitely recommend The Church Control Center to ANY church that's trying to spread their message and God's word both online and offline!"
Pr. Ruben
Church LifePoint Christian Fellowship in Jacksonville, Florida
Are you ready to see how YOUR church is doing?
We would like to give you a complementary Church Analysis, completely free of any obligation! All we need is a couple of pieces of information from your church. Please fill out the form below:

Ready to see results? Check out the different solutions M77 has to offer!

For an in-depth look at what our tools can do for you !